Help Support The Sisters with great shopping opportunities at:
Please visit the Sisters'   online store, where you can find a variety of great gifts, religious goods and books.  Listen to samples from the many professionally recorded albums!
Featuring…

Click on the images below for additional shops: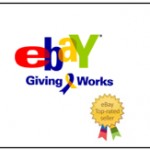 Society Books – featuring books, new & used. Family, Children & Homeschooling,
Historical, Government, Political. Household items, Religious Music CDs, Movies, Religious items, Christmas, Holiday and more.
PaxDei – a new Etsy shop featuring classic vintage and artisan religious items. Feautures
beautiful vintage books, missals, Holy Cards, Bibles, statuary, medals, quality
hand crafted religious items and more!