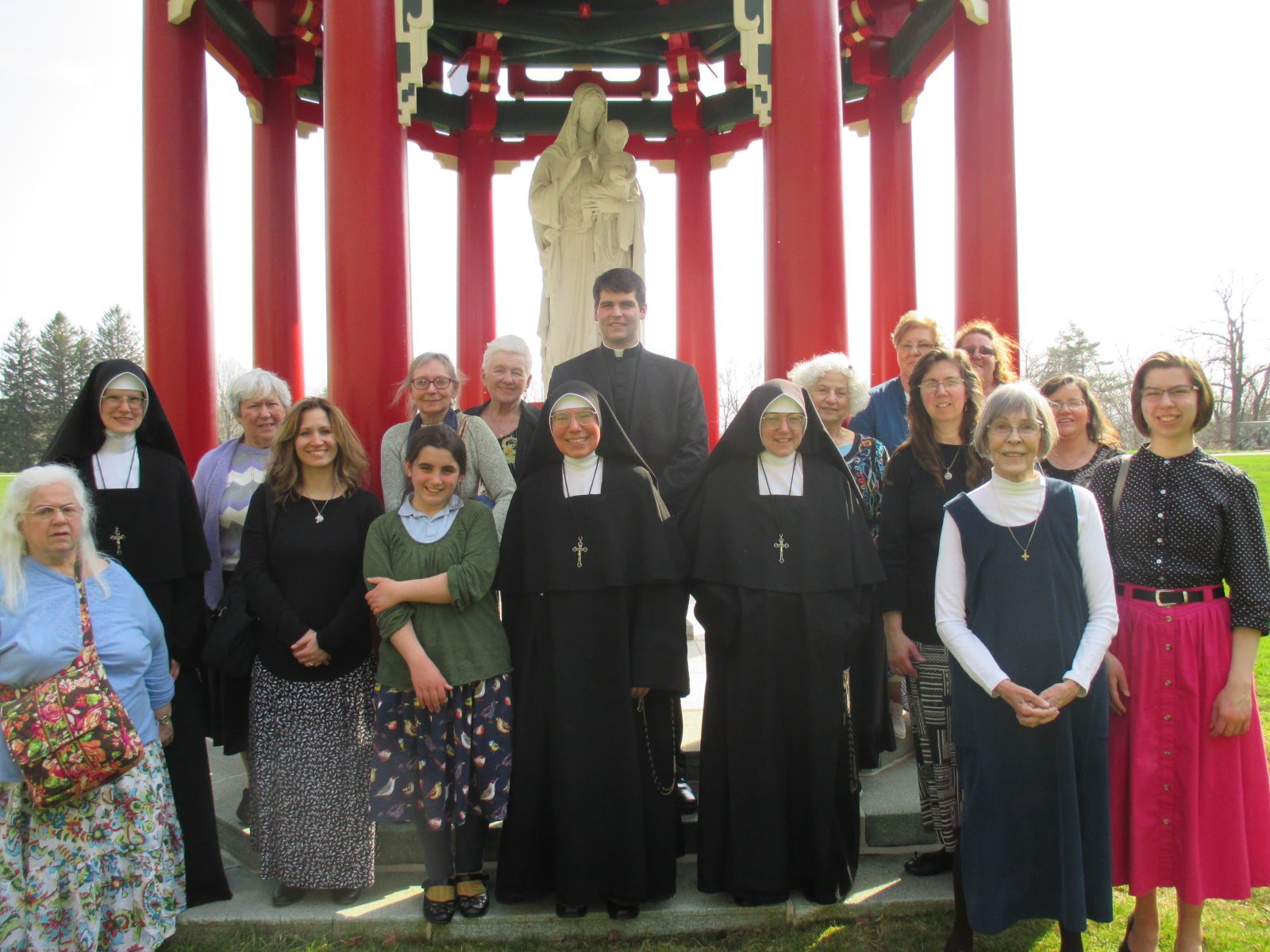 Dear Ladies of the Sodality,
This past Saturday, a number of sodality members visited the Maryknoll seminary in Ossining, NY.  The weather was gorgeous, and we had a very nice drive to Ossining.  While at Maryknoll, we were able to view a number of personal items that belonged to Bishop James A. Walsh and Father Thomas Price, the founders of Maryknoll.  It was also very special to be able to pray our rosary in the seminary crypt before the tombs of Bishop Walsh and Fr. Price.  This opportunity was made even more special by the fact that April 14th marked the 82nd anniversary of the death of Bishop Walsh.  Just walking through some of the halls in which some martyrs for the Faith once walked was significant.
Below are two links—one to some pictures taken during the sodality outing to Maryknoll; the other to the conference.  I put the conference and picture slides into a video, so that those who were unable to be there can see the slideshow that was part of the conference.
All in all, it was a terrific trip.  I hope all who were able to attend had an enjoyable time.  Please remember to say a little prayer for our tour guide, Brother John Blazo.  I look forward to our next sodality outing!  God bless you.
In the Sorrowful and Immaculate Heart,
Fr. Krug
Pictures:  A Day at Maryknoll – April 14, 2018
Conference:   The Story of Maryknoll and Our Call To Be Missionaries: