The month of April is dedicated to The Holy Ghost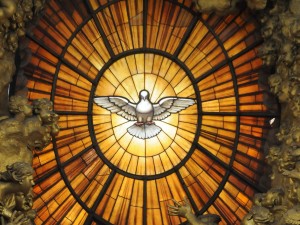 More information and related prayers can be found at Monthly Devotions.
Increase devotion to The Holy Ghost with the items available at the Sisters' Shop:  DaughtersofMaryPress.com.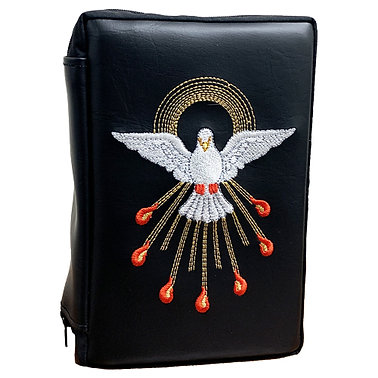 Holy Ghost Missal Cover –
Holy Ghost Image
Designed and Embroidered by the Sisters. Available in two different sizes.
Preview/Order here.
Holy Ghost (Audio) – Mother Mary Bosco describes the events of the first Pentecost and explains their significance. She also encourages us to imitate the Apostles in our preparations for receiving graces from the Holy Ghost. Order/Download here.