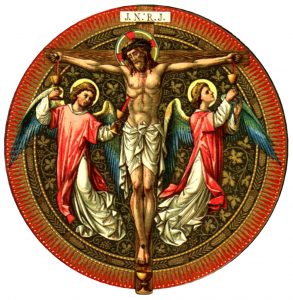 The month of July is dedicated to the Most Precious Blood Of Our Lord.
For more information, see the Monthly Devotions page.
Increase devotion to the Most Precious Blood with the items available at the Sisters' Shop: DaughtersofMaryPress.com.
The Magnificent Prayers of Saint Bridget of Sweden – This pamphlet contains the fifteen renowned prayers given to us by St. Bridget of Sweden. These beautiful prayers provide an easy and efficacious means of meditating daily on Our Lord's Passion and Death. ~ Order/Preview here.
Holy Hours- This inspiring prayer book, written by Fr. Mateo, contains twenty-one different Holy Hours of reparation and atonement. Preview/Order here.