The month of August is dedicated to the Most Pure Heart of Mary.
 For more information, see the Monthly Devotions page.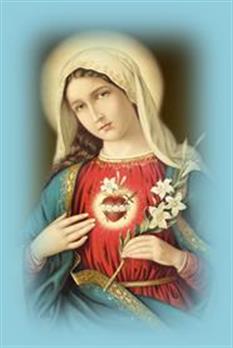 Increase devotion to the Immaculate Heart of Mary with the items available at the Sisters' Shop:  DaughtersofMaryPress.com.
Our Lady Book (Fr. Lasance) – A book filled with stories, reflections, prayers and devotions in honor of Our Lady. Order  here.
Blue Rosary with Pardon Crucifix-Handcrafted by the Sisters – Every bead is wire-wrapped making these rosaries virtually unbreakable! Order here.
Mary of Graces – Familiar songs in honor of the Blessed Virgin Mary with concert orchestra or church organ accompaniment. Preview/Order  here.